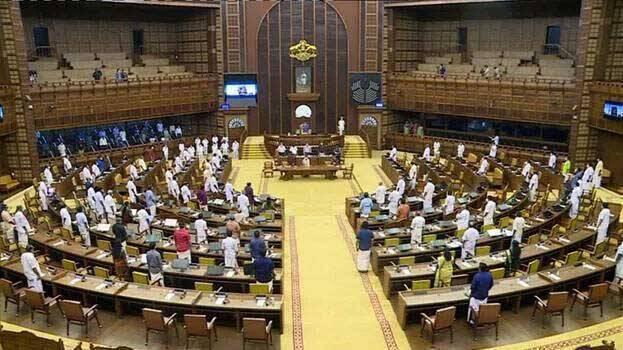 THIRUVANANTHAPURAM: In the wake of strong protests by the opposition, the assembly session was cut short and adjourned indefinitely. The session was scheduled till March 30. The opposition did not get permission for the notice moved for an adjournment motion even today. The assembly proceedings were suspended yesterday as the opposition trooped to the well of the house and raised slogans accusing the government of denying their rights. The eighth session of the 15the assembly which started on January 23, is coming to an end after completing 21 days of sitting, said the Speaker.
Even if the assembly proceedings were disrupted due to opposition protests, the ruling party was of the stand that the session need not be cut short and withdrawn. In the absence of the opposition, the advisory committee meeting had decided to continue the session till March 30. In case of protest, the move was to complete the procedures without discussion. It was decided to continue the session till March 30 as some important legislations including the public health bill was required.

As part of the protest in the assembly, five MLAs started an indefinite satyagraha during question hour. Anwar Sadath, Uma Thomas, T J Vinod, Kurukoli Moideen and A K M Ashraf are staging the satyagraha. Opposition MLAs greeted the protestors. After this, Speaker A N Shamseer informed about the events that took place in the eighth session of the house and announced that the assembly has been adjourned for an indefinite period. The assembly adjourned after quickly introducing the bills and completing all the proceedings.