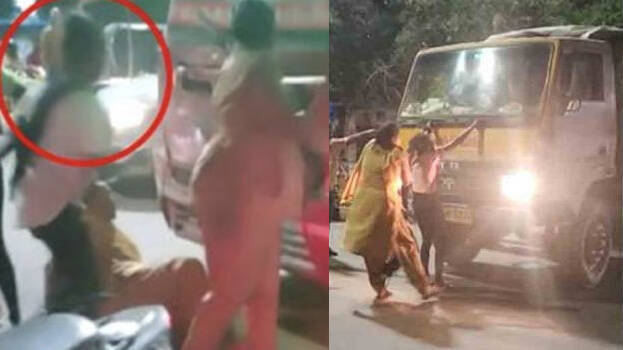 CHENNAI: A case has been registered against women for creating ruckus on street after being drunk. Six women from Kannaki Nagar caused public nuisance. The incident happened on Monday in Chennai. The women are doing catering work.
After work, the women got drunk and reached the road. Meanwhile, there was a dispute between them regarding sharing the salary. This resulted in a clash. The accused also stopped the vehicles including the bus on the road. Then the locals informed the police.
The police reached the spot and arrested them. A case was also registered against them for blocking traffic and creating ruckus in a public place under the influence of alcohol. The video of the incident went viral on social media. Following this, a woman in the group got drunk again and jumped from the fourth floor of the building.