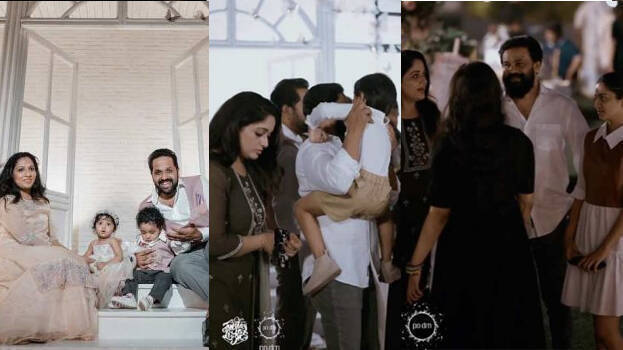 The birthday of the twin babies Tarak and Tamara of director Arun Gopi was two days ago. The twins were born to Arun and Soumya on March 18, 2022. The couple got married in 2019.
Dileep, Kalabhavan Shajon, Tiny Tom and many others from the film industry attended the birthday celebration. Dileep came to the celebration with his wife Kavya and children Meenakshi and Mahalakshmi.
The pictures of Dileep and his family are going viral on social media. The pictures of Meenakshi and Mahalakshmi are coming out after a long time. Fans are saying that Mahalakshmi has grown up and became cuter.