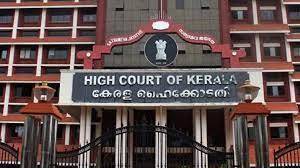 KOCHI: Kerala High Court's interim stay on the verdict of declaring void the election of Devikulam MLA A Raja. A ten days' time has been given to approach the Supreme Court. A Raja will not have the voting rights in the assembly. The court also directed him not to receive any benefits.
The court had yesterday declared void the election of A Raja after assessing that he was not eligible to contest from the scheduled castes reservation constituency. Justice P Somarajan annulled the election under the Representation of the People Act, holding that Raja followed the Christian faith and was not a member of the Hindu Pariyaan community in Kerala. With this, he lost his membership in the assembly.

Raja contested from Devikulam, a reserved constituency, claiming that he belonged to the Hindu Parayan community. Raja won by 7847 votes. The party state secretariat had directed Raja and the Idukki district leadership to approach the Supreme Court against the verdict.