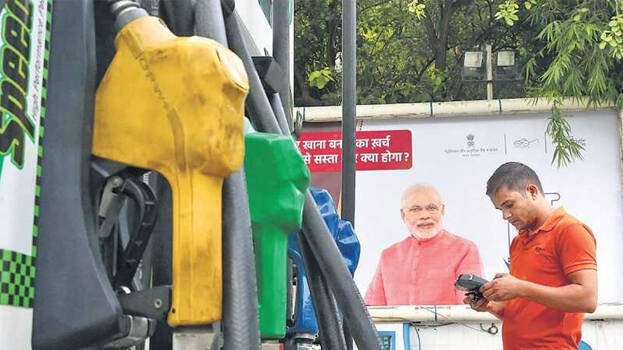 Crude oil prices have fallen sharply in the international market in the last fifteen days. But still, there is no reduction in petrol and diesel prices in India. A year has passed since the change in petrol and diesel prices. The result is a disappointment for those who believed that the sharp fall in global crude oil prices over the past few days would be reflected here as well. At the same time, the national media has reported the reason for the price not falling.
Crude oil prices have fallen sharply over the past few days following the collapse of banks in the United States and fear that the world is slipping into recession. Global crude oil prices reduced by more than $16 a barrel, a two-week low.
Good time to cover losses
Public sector oil marketing companies admit that they are now getting oil at a lower price, but they say the price reduction is not implemented because they have to cover huge losses. When Russia began its invasion of Ukraine, oil prices had risen globally. But the oil companies claim that because the prices of petrol and diesel were kept unchanged at that time, they incurred a loss of crores of rupees. So instead of passing on the benefit of the current price reduction to consumers, it has been decided to use that amount to offset the loss.