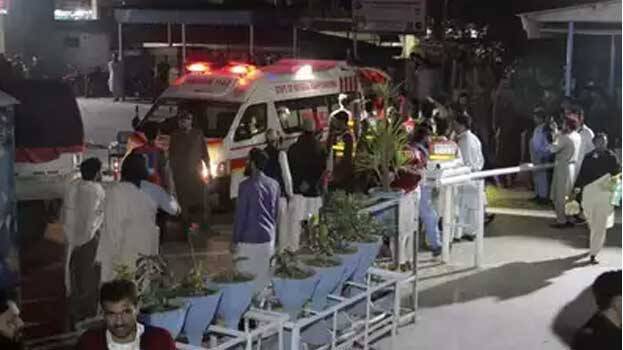 NEW DELHI: Eleven people died in Pakistan and Afghanistan after a strong earthquake rattled states including North India. More than 300 people were injured. The epicenter of the tremor was in the Hindu Kush region, 133 km southeast of Faizabad, Afghanistan, the National Center for Seismology said.

An earthquake measuring 6.5 on the Richter scale occurred in Pakistan last night at 10.17 pm. Nine deaths were reported from here. 160 people were injured. More than 100 people have been hospitalized in the Swat Valley region of Khyber Pakhtunkhwa province. Officials in Pakistan said most of the deaths were caused by roof collapses.

A police station in the Khyber Pakhtoon region was damaged in the earthquake. No casualties were reported. Pakistan Prime Minister Shehbaz Sharif asked the disaster response forces to be ready.

Two deaths are reported in the earthquake that occurred in Afghanistan last night. 20 people were seriously injured. The death was reported from Laghman province. More than a thousand people died in the earthquake in eastern Afghanistan last year.

Meantime, earthquakes occurred in the states of Delhi, Uttar Pradesh, Haryana, Rajasthan, Himachal Pradesh and Punjab in India. Mobile services disrupted in some parts of Jammu and Kashmir. The quake lasted for about two minutes but no casualty was reported. Panicked people ran out of the buildings. Metro services were temporarily suspended. Some houses developed cracks.