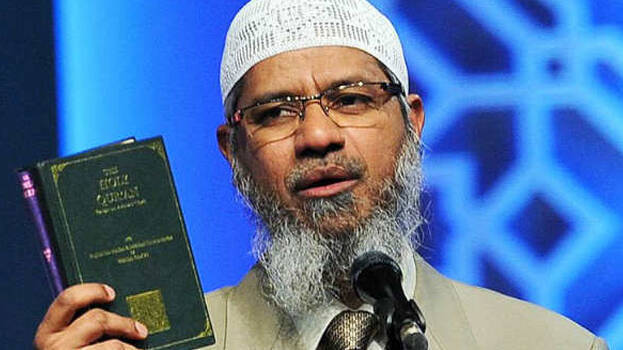 NEW DELHI: India has strengthened moves to take fugitive and radical Islamist preacher Zakir Naik into custody. India has been searching for him for quite some time. Indian intelligences agencies are in touch with the authorities to detain Naik during his visit to Oman on March 23. Naik wanted by India, has been living in Malaysia since 2017. The Oman Government had invited Naik to deliver two sermons in Muscat on March 23 and 25.

The Indian Embassy was in touch with agencies in Oman over his detention and deportation to India. Oman authorities are expected to listen to India's demand. The report indicates that India is likely to send a legal team for further action. The Ministry of External Affairs has informed the Indian ambassador in Oman about this. However, there is no confirmation in this regard. Zakir Naik was in Qatar to deliver a religious speech during FIFA World Cup.

He is accused of inciting Muslim youths in India and abroad to engage in terrorist activities through his lectures etc. Naik escaped from India in 2016 and reached Malaysia after his organization Islamic Research Foundation (IRF) was banned. He is now living there as a refugee. Naik was banned in 2019 from public speeches in Malaysia.
Apart from India, Naik's Peace TV network has been banned in Bangladesh, Canada, Sri Lanka and UK. The main accused in the 2022 Mangaluru auto blast case, Muhammad Shariq, had said that Zakir Naik's videos had influenced him and made him a terrorist. The Karnataka police had seized the phone of Shariq, who had shared videos of Zakir Naik through Telegram and other platforms like Signal, Wire, Instagram and Element.

Zakir had come out with a controversial statement that wishing Christmas and participating in celebrations was anti-Islamic. Imitating the celebrations of non-Muslims in any way is not permissible in Islam. Food, clothing, lighting candles and anything that alters the normal ritual of worship is not allowed. Giving feasts or giving or receiving gifts as part of such celebrations is not allowed, Zakir said in a Facebook post.