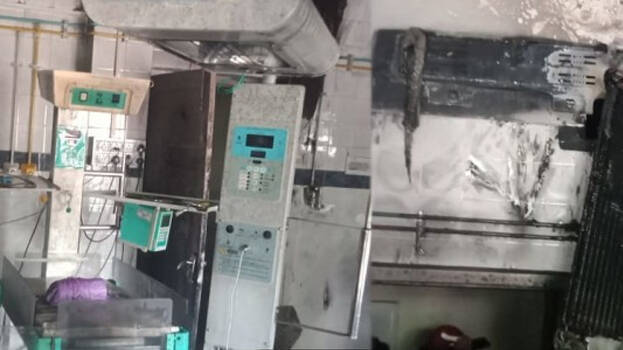 THRISSUR: Fire breaks out at Mother Hospital in Olari, Thrissur. The fire broke out in the children's ICU. A major disaster was avoided as the children and two pregnant women were quickly evacuated. The incident took place around 11:30 am today.
The fire broke out from the air conditioning in the children's ICU. There was no adequate ventilation and the rooms were filled with smoke. The smoke spread to the corridors and the adjacent gynecology ward. Thrissur fire brigade unit arrived and extinguished the fire.
Due to the lack of ventilation, the smoke was released by breaking the windows. According to the fire department, the cause of the fire is believed to be a short circuit in the air conditioning. District Fire Officer Arun Bhaskar said that although the hospital has a fire safety system, many of them are not working. He also informed that a notice had been given to the hospital authorities after an inspection conducted earlier.