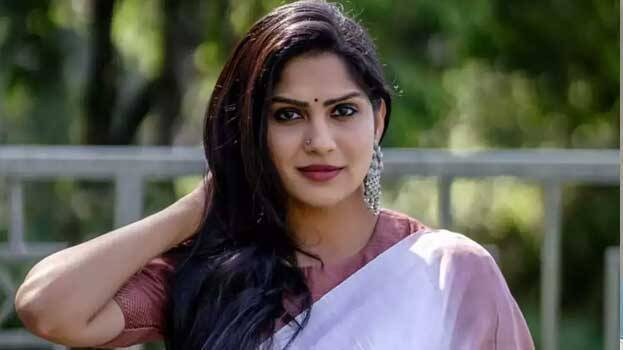 Swasika Vijay, apart from being an actress who was lauded for her performances in recent movies, is the host of Amrita TV's program 'Red Carpet'. Actress Athmeeya Rajan came as a guest to the show and the two had an interesting exchange.
Athmeeya was the lead actress in the Ranjan Pramod-directed movie 'Rose Guitarinal'. Swasika told Athmeeya that she also auditioned for the film but wasn't selected.
'I have something to ask Athmeeya. I was waiting to meet you. I also went to audition for that film. But I wasn't selected. Where do I fall short? This girl snatched not one, but two of my chances. The second film is 'Cold Case' starring Prithviraj. I was initially approached to do a role in the movie. But then they didn't call me. After that, when I watched that movie, I saw Athmeeya doing that role.", Swasika said jokingly.
To this, Athmeeya Rajan replied that she is more suited to ghost looks and won't let such chances go.
Apart from Malayalam and Tamil, Athmeeya has also recently made her way into Telugu cinema through the film Shekhar. Unni Mukundan starrer Shefeekkinte Santhosham is Athmeeya's last Malayalam movie.
Swasika was recently seen in Chathuram, directed by Siddharth Bharathan.