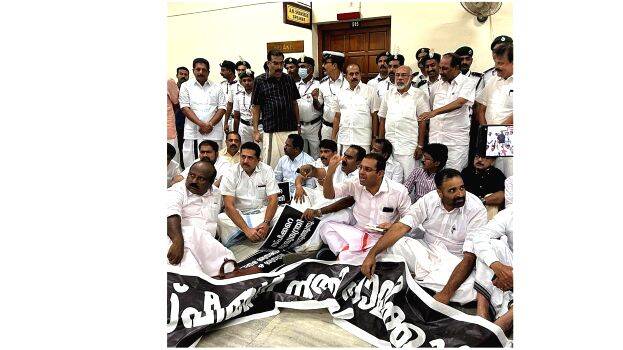 THIRUVANANTHAPURAM: The latest medical report revelation confirming no injuries to watch and ward in the assembly scuffle has put the government in a fix. After this, the non-bailable offense charged against seven opposition MLAs was dumped. Meanwhile, other cases of manhandling police officers on duty will stand against opposition leaders.
Earlier, opposition MLA K K Rema was seriously injured in the scuffle. The government came up with a balancing act and pointed out the female watch and ward equally sustaining serious injuries from opposition manhandling. However, the latest report handled to the police by general hospital officials has busted all the claims purported by the government.
According to watch and wards complaints, the police took non-bailable cases against the opposition MLAs. However, the recent medical report gave another story that dismissed any serious injuries to the security officers inside the assembly scuffle. Congress meanwhile has come up against the bias in actions by the police force. K K Rema meanwhile has added another plaster to her fractured hand.