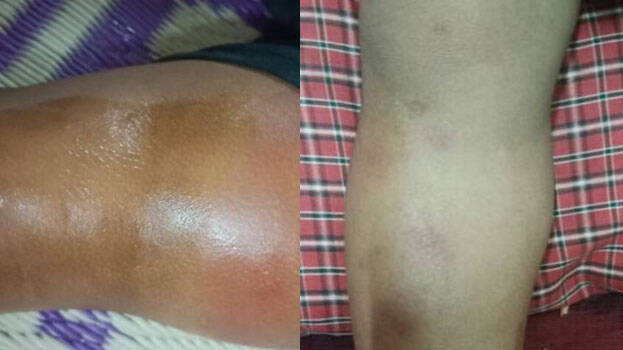 THIRUVANANTHAPURAM: A complaint has been lodged against an ayah at an anganwadi for brutally caning a three-year-old boy, who is a heart patient. The incident happened on Wednesday at the anganwadi of Charottukonam Ward in Karode, Parassala. The boy's parents lodged a complaint with the Pozhiyoor police stating that the ayah brutally caned and even pinched him. The police have registered a case against the ayah Sindhu.
When the boy's mother came to pick him up in the evening, the child was seen crying. When asked about it, Sindhu said that he has got cold and that is why he is crying. When he removed his clothes after going home, his mother saw marks all over his body. When asked him about it, the child narrated the whole story. Soon the parents lodged a complaint.
The child had undergone heart surgery a year ago. His parents said the treatment is continuing. The Pozhiyoor police reached his house and recorded his statement. A case has been registered against Sindhu under the Juvenile Justice Act.