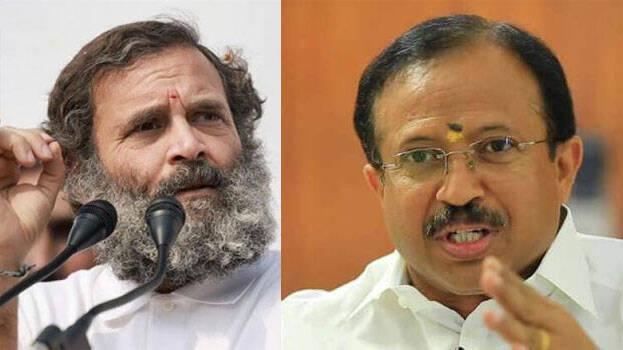 NEW DELHI: Union Minister of State for External Affairs V Muraleedharan on Friday said that Rahul Gandhi's immature statements have brought him to this situation. "Action against Rahul is constitutional. He was disqualified according to Lok Sabha rules. Rahul should apologize to the backward community and the people of the country", V Muraleedharan said Rahul Gandhi was disqualified as a member of Lok Sabha.
After disqualifying Rahul Gandhi as a Lok Sabha member, many people have come forward with their reactions. Union Minister Anurag Thakur said that there is nothing special about the Gandhi family and the Lok Sabha Secretariat has taken a natural step.
Rahul was sentenced to two years in prison by a Surat court in Gujarat for defaming the Modi community in his election speech in 2019. After this, he was disqualified by the Lok Sabha secretariat.
Due to this, Rahul will be barred from contesting elections for six years. The Surat court had also granted bail by freezing the sentence for 30 days pending an appeal. But the Lok Sabha secretariat's action came before the High Court's intervention. The action is under Section 101(1) of the Constitution and Section VIII of the Representation of the People Act. Lok Sabha Secretary General Utpal Singh issued an order in this regard.