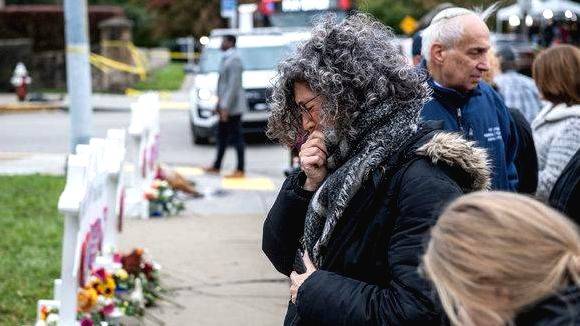 PENNSYLVANIA: Indian American civil rights organizations severely condemned the massacre at the Tree of Life synagogue in Pittsburgh, Pennsylvania, on October 27 as a gunman opened fire, killing 11 mostly elderly people while stating he "wanted all Jews to die."
The shooter was been identified as 46-years-old Robert Bowers. He surrendered after he was injured during an exchange of fire with the police.
The shooter, described as a white, heavy set with beard, was being questioned and treated at hospital. The FBI is investigating this as a "hate crime".
The Hindu American Foundation offered its condolences to the victims of the rampage, in a statement released Oct. 29. "There is simply no justification for such acts of violence, especially when directed at a space that is sacred and welcoming," said HAF co-founder and executive director Suhag Shukla. "This horrific event is yet another reminder of the importance of the work that so many of HAF's partners are engaged in, including the Anti-Defamation League, American Jewish Committee, Jewish Federation, Tanenbaum Center, Hebrew Immigrant Aid Society, and others."
"It's also an indication of all that remains to be done to eliminate intolerance and hatred from American society. The Hindu American community stands in solidarity with our Jewish American friends across the country," said Shukla.