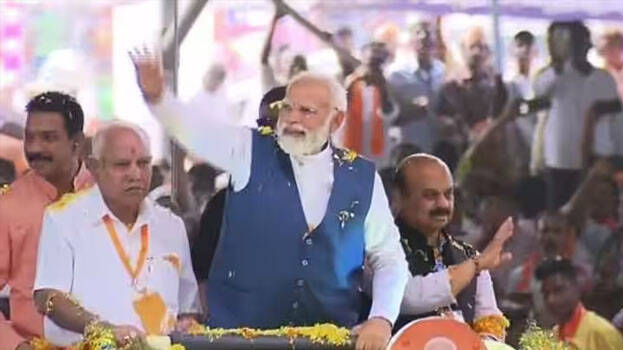 BENGALURU: Prime Minister Narendra Modi announced that Modi's lotus will bloom in Karnataka. BJP's victory journey has started in Karnataka. BJP's victory in Kalaburagi Corporation, the hometown of Congress president Mallikarjun Kharge, is proof of that, Modi added. Narendra Modi was speaking at the Vijay Sankalp Rath Yatra organized by BJP in Davanagere ahead of the assembly elections.
What did Modi do for BJP's win in Kalaburagi? This is the people's verdict. Allegations will be made against Modi for that too. Referring to the incident of Siddaramaiah beating up a party worker, Modi asked whether Congress leaders who do not respect their own party members will respect the people.
Congress is always a party that cheats people. Congress has no positive agenda for the country or for Karnataka. The prime minister said that Congress's dream is to dig Modi's grave but Congress doesn't know that the answer people are going to give is the bloom of Modi's lotus.