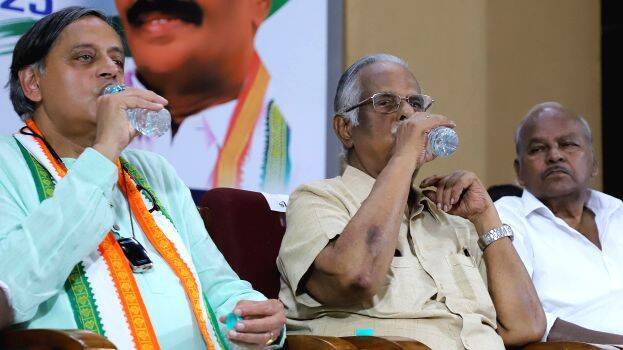 THIRUVANANTHAPURAM: Shashi Tharoor MP on Saturday said that although BJP tried to silence the voice of Rahul Gandhi, every corner of the world is now hearing that voice of India. Tharoor was inaugurating Thalekkunnil Basheer memorial conference.
"President Droupadi Murmu has to take the decision on the Rahul Gandhi issue. However, even the President's name was not mentioned anywhere. The government which says that India is the mother of democracy is behaving like this. With the Rahul Gandhi incident, there is unprecedented unity among the opposition parties today. Even the Chief Minister of Kerala took a favorable stand for Rahul Gandhi," Tharoor said.
Shashi Tharoor presented the first Thalekunnil award instituted by Thalekunnil Basheer Cultural Center to renowned storyteller T Padmanabhan. "T Padmanabhan is a writer who finds the meaning behind the story. The future of reading and writing will be secure in Kerala," Tharoor said.