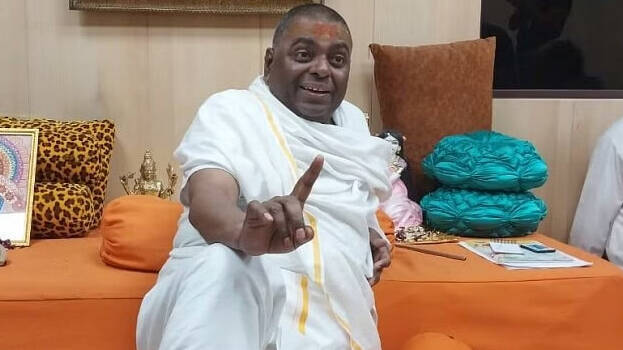 LUCKNOW: Karauli Baba, the self-styled Godman of UP, has been in the news many times. Now Baba is making headlines by raising havan fees to people visiting his ashram for pooja. Santosh Singh Bhadoria, popularly known as Karauli Baba, has decided to increase the one-day havan ashram fees from Rs 1.51 lakh to Rs 2.51 lakh from April 1 onwards.
The Godman claims to cure diseases, solve huge problems and help in political upheavals through his havan rituals. People coming in this way for the pooja should visit at least nine times. However, as busy devotees cannot come so much times, he also performs quick pooja. The fee for them has been increased from Rs 1.51 lakh to Rs 2.51 lakh. All poojas have been booked till March 31st.

One person had recently complained that he did not benefit from Karauli Baba's pooja. However, Baba alleged that all this is an attempt to defame him. Karauli Baba had earlier said that if he intervened even India-Pakistan dispute could be resolved. Baba had claimed that none of his devotees had died due to Covid.