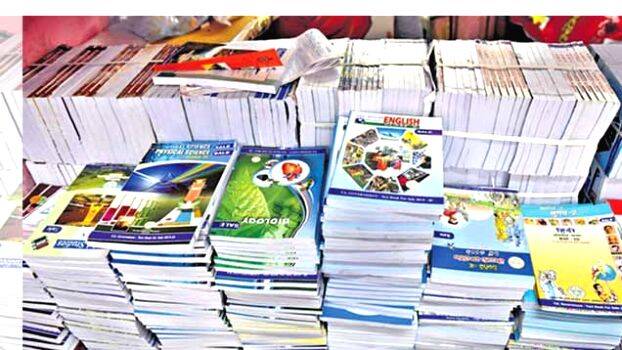 THIRUVANANTHAPURAM: After 12 years, the general education department is set to take control of textbook distribution. As a part of this, orders have been made to redeploy one storekeeper to 14 hubs in district headquarters and three storekeepers to KBPS where printing is carried out. The aim is to eliminate defects and make delivery faster and more efficient.
Since 2010, Kerala Books and Publication Society has been responsible for textbook printing and distribution. The distribution of textbooks for the next academic year was inaugurated in Alappuzha last day. The first volume of textbooks printed at Ernakulam KBPS has been delivered to various district hubs for distribution. The first priority is given to classes 9 and 10. 2.81 crore first-volume textbooks in 288 titles are ready for distribution. Distribution will be done to children through school societies during the mid-summer break. Although the distribution of textbooks is through Kudumbashree, the operations are controlled by the storekeeper of the education department. The Ministerial Staff Union has submitted a petition to the Union Minister for allocating clerk and counter part-time menial posts to assist the storekeeper.
Until 2009, textbook distribution was through the textbook depot under the general education department. It was handed over to KBPS due to printing failure and poor distribution. There are complaints that even though the printing is done correctly, the distribution is often delayed. When the new experiments were implemented, the government incurred additional expenses of crores of rupees. Due to non-payment of the cost of textbooks distributed to the children of classes 9 and 10 to the government, more than 100 crore rupees were due.