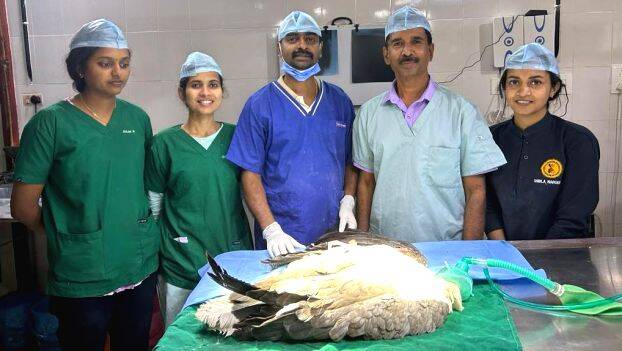 KANNUR: Inhalation anesthesia system will be implemented in veterinary hospitals as a substitute for regular anaesthesia before surgery. The system started on trial basis in Thiruvananthapuram, Kollam and Kannur district veterinary hospitals will be extended to other districts as well. Around 100 surgeries have already been successfully completed in these three hospitals.
The new system is part of veterinary hospitals turning hi-tech. The cost for the new system Rs 10 lakhs. The authorities estimate that the death rate can be reduced with this.
Less risk and side effects
A mixture of oxygen with isoflur is then pumped into the animals body with the help of a machine through a mask or tube. Anesthesia given in this way can make you fall asleep easily and wake up quickly.
Earlier surgery was done by injection. Surgery involving injections into nerves and muscles carries a high risk of injury. These drugs also have more side effects. Doctors say that anesthesia is effective for animals with malignant diseases of kidney, heart and liver organs. A ventilator is also available to replace those who stop breathing during surgery. Recently, the operation of a sea hawk was successfully completed under anesthesia at the Kannur District Veterinary Center under the leadership of Dr. Sherin B. Sarang.