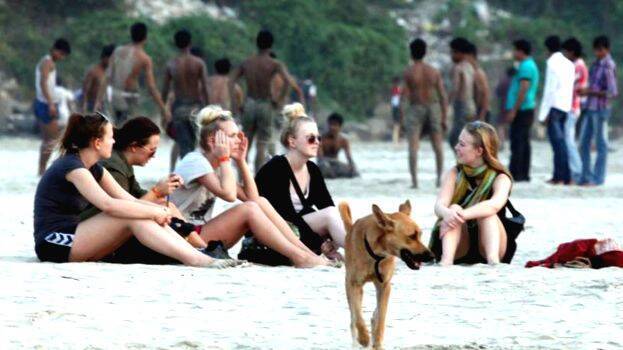 Big hotels, restaurants or other facilities are not the first things needed to develop tourism. Such things will naturally increase as tourists come. Safety is the most important thing as far as tourists are concerned. A person who suffers bodily harm in a foreign country will never come back to that country. Moreover, even isolated incidents will become known to everyone because of the presence of social media platforms such as Facebook and Twitter. One of the most important questions foreign tourists ask before going to a place is whether the place is 'safe'. Foreigners will not go to places that are not safe, no matter how beautiful they are. Exhortations that we should see foreign tourists as guests and not as foreigners are often repeated in all tourism seminars. However, the recent two separate incidents in Kovalam and Shangumugham, though isolated, have raised concerns that the tendency to attack foreigners is on the rise among locals. There should be no laxity in taking strict action against the culprits in such incidents. Courts should also prioritize awarding maximum punishment in cases of assault on foreigners.
The rift between those who make money around foreigners often leads to incidents where the foreigners get attacked. In Kovalam, a taxi driver assaulted a Dutch national while forcing him to use his car for travel. In Shangumugham, it was a minor boy who attacked a foreign woman. Even though the police have taken action against the attacks, the authorities should give importance to the precautions to prevent such incidents from happening again. Although the announcement to depute tourist police for surveillance and security in Kovalam was made some years ago, nothing has materialized yet. The tourism department should take the initiative to install more cameras in tourist places and monitor them around the clock.
The Collector has called a meeting of the people related to the tourism sector following the incident in which a foreigner was beaten up in Kovalam. The meeting will be held to create awareness about hospitality so that the incident does not tarnish the tourism scene. Decisions taken in such meetings are often not implemented. That should not happen again. It is also advisable to appoint a committee to study and make recommendations regarding police presence, security constraints and anti-social activities at Kovalam and Varkala beaches. Our tourism sector which earns crores of foreign exchange will collapse if foreigners face constant attack.