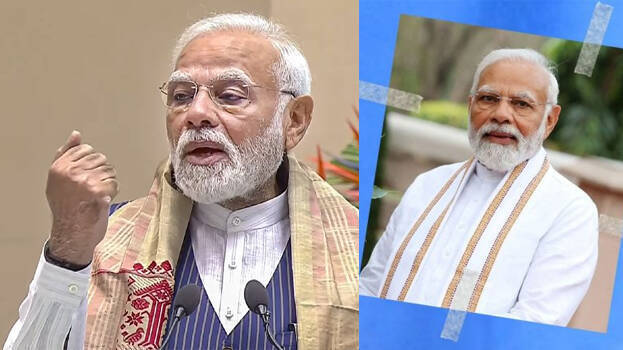 AHMEDABAD: A court in Gujarat has fined Rs 99 to an MLA for tearing a picture of Prime Minister Narendra Modi. The court also ordered that he will have to face imprisonment of seven days if he fails to pay the fine.
The incident related to the case took place in 2017. The case is that during the students' protest at the Agricultural University, Congress MLA Anand Patel entered the VC's chamber and tore up PM Modi's picture.
The Jalalpore police registered a case against seven people including the MLA. The prosecution sought maximum punishment for Patel under section 447 of IPC, which is a jail term up to three months and a fine of Rs 500.