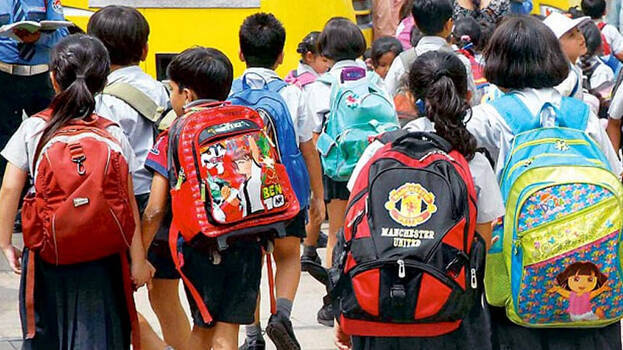 TRIPRAYAR: Teachers' hunt for children continues with only a few days remining for this academic year to end. They lure parents will all kinds of benefits. The competition between schools to enroll students for the new academic year has started. Text books and uniform, umbrella, bag, shoes, tiffin box and apart from these, vehicle and tuition fees will be free. After all this has been made free, many schools hunt for children. All these are to lure students to their schools.

Some schools also offer health insurance. Attracting students by highlighting the benefits of public education and trying to trap students in a way that is not in line with the culture of education has led to strong protests among parents.
A school in the coastal region gives Rs 5000 to a student admitted in Class I and Rs 3000 to a student admitted to Class V in addition to free benefits. In the meantime, the schools offer money to lure students studying in other schools and portraying the learning style and quality of the school where they are studying in a bad way.