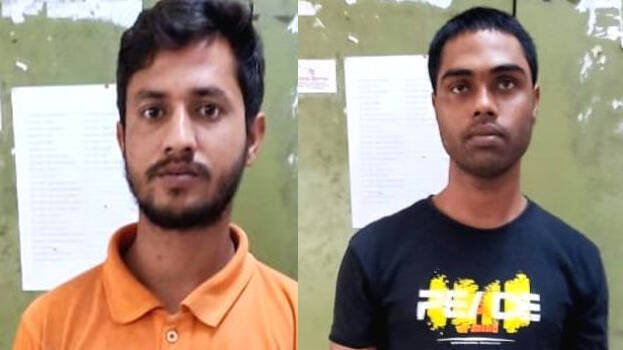 KOCHI: The Excise have arrested two Assam natives for selling ganja in large quantities in Kochi. Musaharul Haq (Chottu-24) and Jamirul Haq (Kareem Lala-26), natives of Nagaon, were caught in a joint operation by Ernakulam Excise Intelligence Division and City Range. Two kg of cannabis were seized from the accused.
Usually, they bring ganja from Assam for cheap amount as per request of their friends and then sell them in Kochi in pretext of 'Mysore Mango', a superior quality ganja. After sale, they return to Assam. Their friends then resell the ganja in small packets. Nagaon natives were involved in petty theft cases and ganja sale in their hometown. They turned to wholesale ganja sale after their friends invited them to a more profitable business in Kochi.
The Excise got the information about Chhotu and Kareem Lala when a migrant labourer was caught with ganja by the intelligence wing a few days ago. Then both were under excise surveillance. Based on an intelligence report, the excise team waited near Edappally toll while they hand over ganja. They threw their bag into nearby bush and ran when they realized they were about to get caught. Excise team and locals followed and caught them. The Excise team had to use force to arrest them.
The accused were arrested by a team including Excise IB Inspector K Manoj Kumar, Inspector MS Hanifa, Intelligence Preventive Officers NG Ajith Kumar, Ranju Eldo Thomas, CEO, City Metroshadow CEO ND Tommy, DG Biju and PA Padamagirish. Both were remanded.