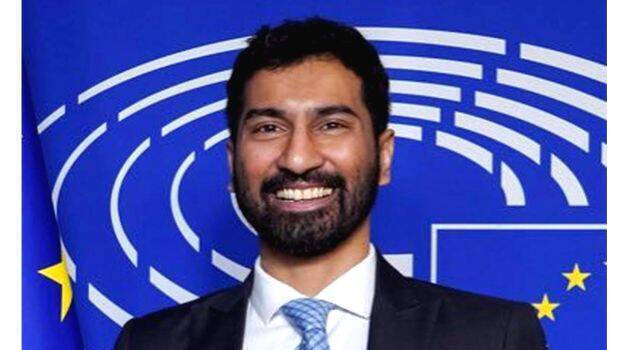 THIRUVANANTHAPURAM: Congress leader A K Antony's son and former congress digital head Anil K Antony has come forward with tweets again putting the congress party in a dock. He has condemned the congress working culture and even extended his support for BJP minister Smriti Irani. Anil tweeted, the great people of this great country will have an opportunity to vote in 2024, to put the congress party in the dustbin of history. After this, purported rumors that were already floating turned true about the congress veteran's son shifting his base to BJP. Anil, months back resigned from congress after he gave statements over the BBC incident that was more in contrast to the congress party's stance.
Congress leader B V Srinivas earlier courted controversy over his misogynistic statements about Smriti Zubin Irani. Anil who late at night appeared in a media discussion reprimanded congress in the most lethal language. He adulated Smriti Irani for climbing whatever ladder of success through sheer hard work while mocking the congress for just involving in rabble-rousing.
Anil then borrowed some words from Indian external minister S Jaishankar's Cambridge speech and said the congress party's problems are not India's problems while India's problems are never the congress party's problems. In a scathing attack implicitly aimed at Rahul Gandhi, Anil said the congress should work more for the nation rather than surrounding over bloopers and gaffes of one individual.