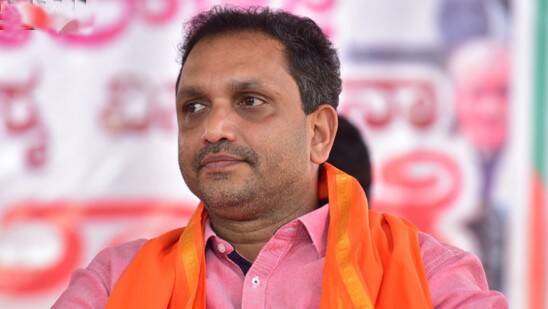 THIRUVANANTHAPURAM: BJP state president K Surendran's 'Puthana' remark against CPM women leaders has stirred up a controversy in state politics. In addition to the CPM leaders, the Congress leaders also came forward with fierce attacks against Surendran.
KPCC president K Sudhakaran strongly reacted against Surendran's remark on Monday. On Tuesday, opposition leader VD Satheesan and Public Works Minister Mohammed Riyas came out criticizing Surendran. Youth Congress state secretary Veena S Nair lodged a complaint with the Chief Minister and the Women's Commission demanding that a case be filed against Surendran.
Surendran's controversial comments came when he was addressing the party members in Thrissur ironically for an event organized for women's empowerment. " CPM lady members who came to the forefront in power are fat, ugly, and puthanas(demoness). They took over the government and minted crores to their pockets with no help to the people. Such ladies are ridiculing the BJP party workers" Surendran commented.
When Minister Mohammed Riyas responded that Surendran's statement was indicative of his quality and culture, opposition leader VD Satheesan demanded that Surendran should withdraw his statement and apologize.
The statement shows Surendran's culture: Minister Mohammed Riyas
"BJP state president K Surendran's statement against CPM women leaders shows his culture and standards. Such a comment is coming from a responsible leader in an era where body shaming is being discussed. BJP should check Surendran's statement," Mohammed Riyas said in a press conference.
CPM remaining silent: VD Satheesan
VD Satheesan alleged that although BJP state president K Surendran made an indecent remark against the women leaders of the CPM, not a single CPM leader came forward against it because of their close connection with the BJP. He said that the Congress will move ahead with a complaint if CPM does not file a complaint against Surendran.
"Where is the Chief Minister who even filed false cases against MLAs? The Congress is standing firm on the allegation that central agencies are filing false cases to harm non-BJP governments. However, the situation in Kerala is different. The central agencies are in collusion with the CPM in Kerala," Satheesan added.