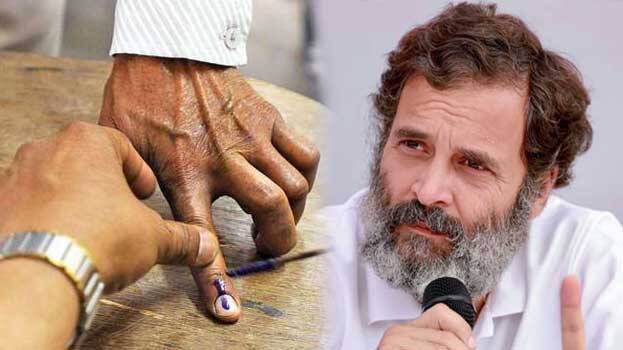 BENGALURU: The Election Commission of India will announce the dates for the Karnataka assembly elections. The announcement will be made in the Election Commission's press meet at 11.30 am today. Following the disqualification of Rahul Gandhi, the stand of the commission on the Wayanad by-polls will be known today.

The term of the 224-member Karnataka Assembly ends on May 24. Reports said the election will be held in May. BJP's aim is to win at least 150 seats out of 224 seats. The Congress and JD (S) had announced the first list of 124 and 93 candidates respectively.

The EC may announce the by polls to the Wayanad Lok Sabha constituency following the disqualification of Congress leader Rahul Gandhi in a defamation case. The court sentenced him to two years for his statement against Prime Minister Narendra Modi. The by polls will be held if the sentence is not stayed. Rahul will not be able to contest elections for eight years including two years in prison. He will not be able to contest the 2024 and 2029 Lok Sabha elections.

The Lok Sabha Secretariat had sent a copy of the order to the Central Election Commission and the Chief Electoral Officer of Kerala to initiate the by-election process. It is reported that if the court sentence is not canceled or the Lok Sabha Secretariat order is not stayed, there will be a by-election in Wayanad along with the Karnataka assembly elections.