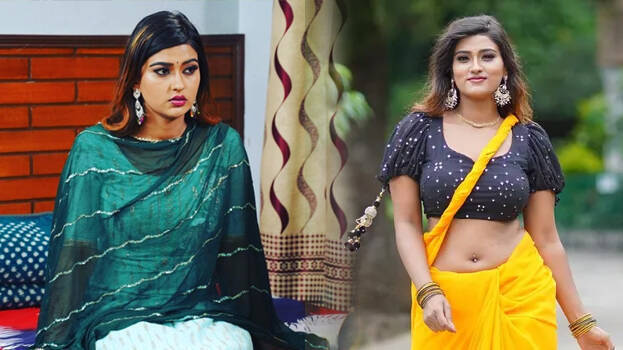 VARANASI: A youth was found to have dropped Bhojpuri actress Akanksha Dubey, who was found hanging in Varanasi on March 26, in her hotel room. He had spent abut 17 minutes with her in the room. Dubey was in Varanasi for a film shoot.
Initial reports said that her death was a suicide. However, the police have not been able to find a suicide note from her room. Uttar Pradesh police is investigating the case. The employees of the hotel found her hanging and informed the police. The hotel employees told the police that on the night of her death, a youth had come to her room. He was in the room for nearly 17 minutes.

Her mother Madhu Dubey filed a complaint against two identified as Samar Singh and Sanjay Singh. Her mother said Sanjay Singh had threatened to kill her daughter on phone. She said she firmly believes that her daughter will not commit suicide. Meantime, even after the post-mortem of the actress, the report has not been released. Soon after the post-mortem, Akanksha Dubey was cremated at Manikarnika Ghat in Varanasi.

The actress had come on live hours before her death The actress committed suicide hours after the official release of her music video with Pawan Singh. She was upset on her Instagram Live. A national media had earlier reported that the actress had taken a break from acting due to depression. She was a very popular actress in Bhojpuri films. She made her acting debut at the age of 17 in the film Meri Jung Mera Faisla.