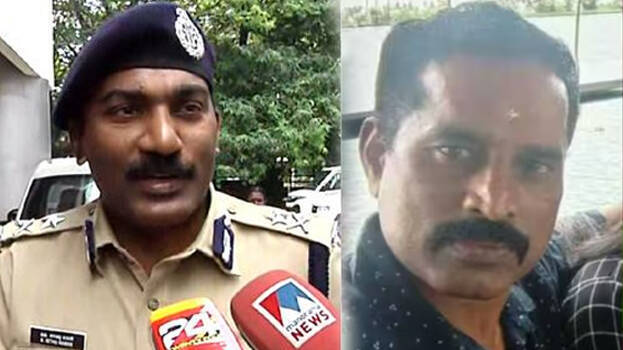 KOCHI: City Police Commissioner K Sethuraman blamed the sub inspector for assaulting Manoharan in the Tripunithura custodial death case. He said the cop was suspended as it was proved that he had attacked him. The commissioner added that there is no evidence or witness against other cops for attacking him. The complaint against the SHO will be investigated. He said action has been taken against sub inspector Jimmy Jose in the incident.
The incident that led to Manoharan's death happened on Saturday. A policeman showed hands when Manoharan was returning home after work. The police team chased Manoharan and caught him when he refused to stop the vehicle. An eye witness said the police slapped him when questioned for not stopping his vehicle. When found that he was not drunk, the police took him to the station in their jeep. Soon after reaching the station, Manoharan collapsed. He was first admitted to the Tripunithura Hospital and then to Ernakulam Medical Trust Hospital, but he died around 10 pm.
The post-mortem report revealed the cause of death as heart attack. Manoharan's internal organs have been sent for testing. The Human Rights Commission has directed the Kochi Police Commissioner to investigate the incident and submit a report immediately. The case is being investigated by the crime branch.
If Manohar, who was healthy had suffered a heart attack, then it will be due to the brutality of the police, claimed his relatives. They also raised the question as to why he was taken to the police station even after proved that he was not drunk. The family members also expressed their displeasure with the suspension of only the sub inspector.