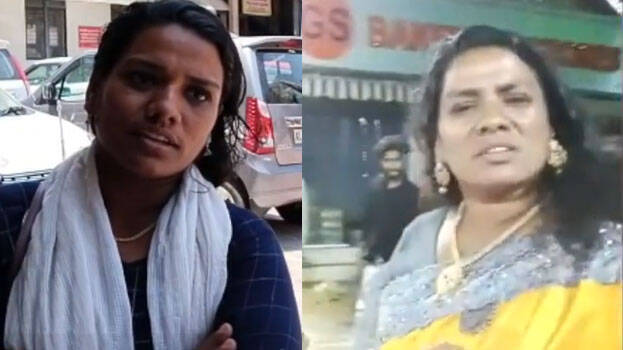 KOLLAM: A scuffle happened between two ladies in the middle of the road. One auto driver who took video of the scene was beaten and left with a broken hand by one woman. She is Karate Ansiya and the news is super viral across Kerala.
It was last Tuesday that Kollam Kadakkal native Vijeesh got injured from the attack. Immediately after the incident, Ansiya was taken into custody. Now, the lady rogue is back again spewing expletives at media persons who came to report her arrest.
" Why are you taking video, is there any shooting in progress here" a fumed Ansiya was seen arguing with the media? Later she warned the media officials to switch off the camera.
It was last Tuesday that Ansiya, who owns a stitching center in Pangalukadu engaged in a fight with other two ladies in street. According to locals, the scene could have put to shame any new cinema stunts. Many expletives were exchanged between the ladies during the brawl. After the fight, Ansiya carried doubts about VIjeesh shooting the scene on phone. She reached the auto stands for clarification and asked for his phone. Vijeesh admitted to not taking any video and denied her phone. Ansiya in her irate version took an iron rod and swung it to Vijeesh's hand. She then ran to escape inside her stitching shop. It was the natives who took Vijeesh to a nearby hospital.
Two ladies complained to the police regarding the fight and the Vijeesh issue also popped which ended in Ansiya getting arrested. Meanwhile, the locals accuse the police of not taking any necessary action against her even after many complaints.