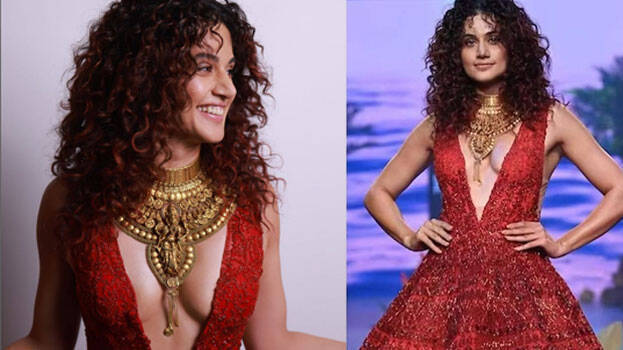 INDORE: After the big gala over the fashion week in Mumbai last week, now, a right-wing group has filed a complaint against actress Tapsee Pannu. Ekalvya Gaur of the Hindhu Rakshak outfit has complained about the picture uploaded by Tapsee on Instagram.
According to the complaint, Tapsee was seen adorning a skimpy low neck revealing dress and wearing a pendant that had the image of goddess Lakshmi carved in it, which Tapsee called jewels from majestic Thanjavur. Ekalavya says it is an insult to the Hindu religious sentiments and accused Tapsee of deliberately raking sentiments since the actress is widely known for her views against the current ruling regime in India.
Earlier in 2021, Ekalavya gave a complaint against stand-up comedian Munnawar Farooqi for hurting Hindu religious sentiments for the comedian's joke on the Godhra incident. Munnawar was later arrested by police in January 2021. The issue back then created unrest within his fan base.