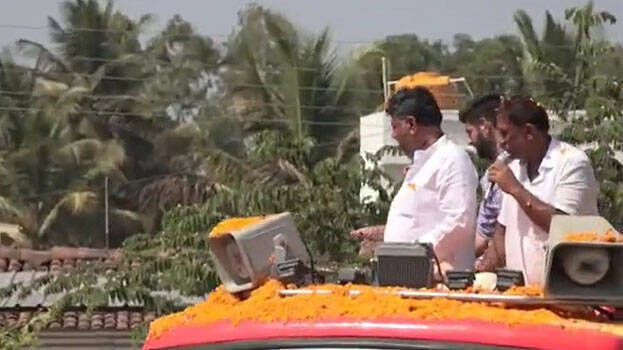 BENGALURU: Sparking a fresh debate, Karnataka Congress president DK Shivakumar showered currency notes on people during a roadshow. This was during the Congress-led Praja Dhwani Yatra in the run up to elections in the state. A video of the incident went viral on social media.
In the footage, Shivakumar is seen throwing Rs 500 notes into the crowd during the rally, from the top of a bus. Shivakumar is a likely leader of the Congress to become the chief ministerial candidate in the Karnataka assembly elections to be held on May 10.
The Congress is hoping that under the leadership of Shivakumar, it will be able to make big gains in the Karnataka elections. The Congress has already announced the first phase candidates for the 224-member Assembly elections.