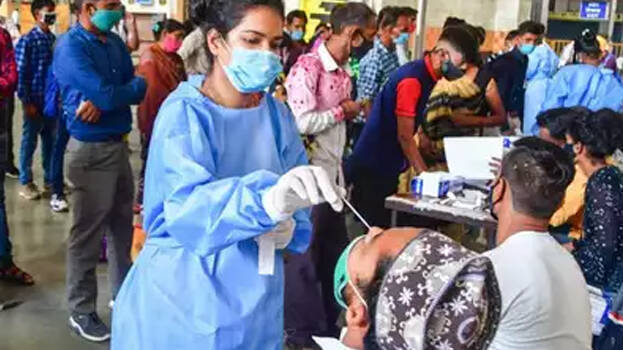 NEW DELHI: The number of daily Covid cases in India has crossed 3000. In the last 24 hours, 3,061 new Covid cases were registered. There has been a 40 percent rise in Covid cases since yesterday. The daily positivity rate was recorded at 2.7 percent and the weekly positivity rate at 1.71 percent.
The death toll rose to 5,30,862 with 14 more deaths registered in 24 hours. Of that, eight deaths were reported in Kerala, three in Maharashtra, two in Delhi and one in Himachal Pradesh.
In the wake of rising Covid cases, the central government had issued a warning to states. Many states may convene emergency meetings. Delhi, where the infection count had dropped to 0 on January 16, recorded 300 cases in the last 24 hours. Districts like Mumbai, Pune, Thane and Sangli in Maharashtra have also seen a sharp rise in the number of Covid cases.