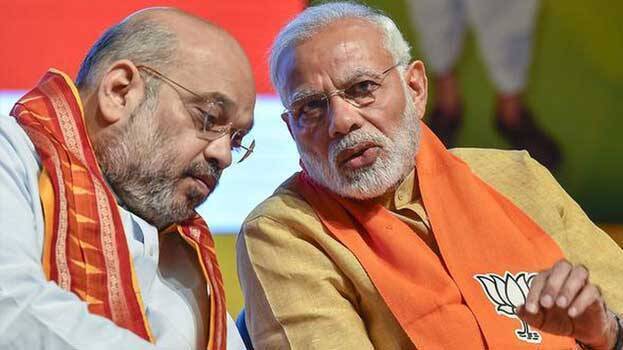 NEW DELHI: Union Home Minister Amit Shah has said that the CBI had put pressure on him to frame Prime Minister Narendra Modi in an alleged fake encounter case in Gujarat during Congress led UPA regime. Amit Shah was responding to a question during a media event about Modi ignoring the allegations of opposition and misusing the central agencies.
"The CBI has asked me to frame Modi, who was the then Gujarat CM, in the fake encounter case.", Shah said. He also called Congress leader Rahul Gandhi as 'arrogant'. "He has not appealed to take stay on his conviction. What kind of arrogance is this?", he said. Shah added that Rahul Gandhi was not the only politician who has lost membership of the legislature after being convicted by a court and there was nothing to create a hue and cry about it.
14 opposition parties, including the Congress, had approached the Supreme Court against the arbitrary use of the CBI and the Enforcement Directorate. The Supreme Court accepted the petition and adjourned it for hearing on April 5. Following this, Modi responded that some parties have united to protect the corrupt people.