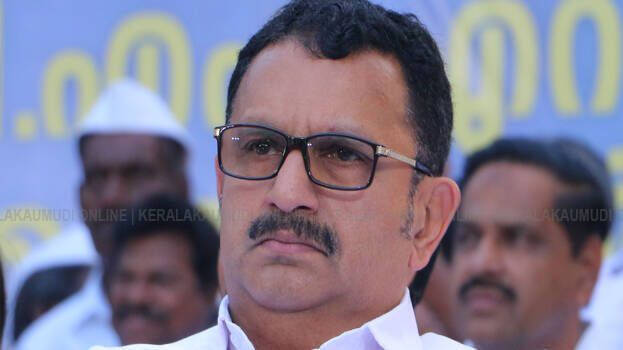 KOCHI: K Muraleedharan MP said that he was neglected during the centenary celebrations of Vaikom Satyagraha and was not given a chance to speak despite being a former KPCC president. "Ramesh Chennithala and MM Hassan spoke at the event. My name was also not mentioned in the supplement of the party newspaper. The leadership thinks that it is better to left one out.", he said.
He stated that he had expressed his dissatisfaction to AICC General Secretary KC Venugopal. "If the party does not want my services, that's it.", he said.
K Muraleedharan expressed his displeasure in the presence of Congress national president Mallikarjun Kharge. K Muraleedharan and Shashi Tharoor were not given a chance to speak at the event. Muraleedharan was not even offered a seat on the stage. He had conveyed this to KPCC president K Sudhakaran as well. Sudhakaran responded that the organisers may have missed him and it was not an intentional act.
K Muraleedharan also brought the matter to the attention of the central leadership. Shashi Tharoor MP is also unhappy about not being invited to speak. Tharoor attended the event on a special invitation by the KPCC president.
K Muraleedharan MP and K Raghavan MP had come out in public earlier against KPCC leadership. Following this, K Sudhakaran issued a show cause notice to both of them which became controversial. To this, Muraleedharan responded that there is no freedom of expression in the party and he won't contest in assembly or Lok Sabha elections anymore. M K Raghavan also alleged that there is use and throw culture in Congress.