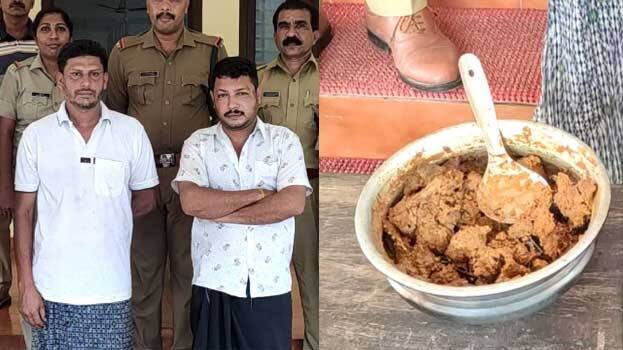 KOLLAM: Two people were arrested for killing and eating the meat of civet cats. The officials of the forest department from Konni arrested Ratheesh Kumar and Renjith Kumar of Kunnathur in Kollam in connection with the incident.
The meat of the civet was found cooked during an inspection conducted at their house following information received. The officials seized the cooked meat, the body parts of the cat and the knife used to kill it.
Only one of the accused were at home when the officials came for a search. The other was summoned. The officials informed that a case has been registered against both of them under non-bailable section. The accused produced in the court have been remanded.

The civet cat is a wild animal that helps in seed dispersal and ecological balance. If you hunt them, a person will get three years imprisonment and a fine of Rs 10,000 under the Wildlife Protection Act.