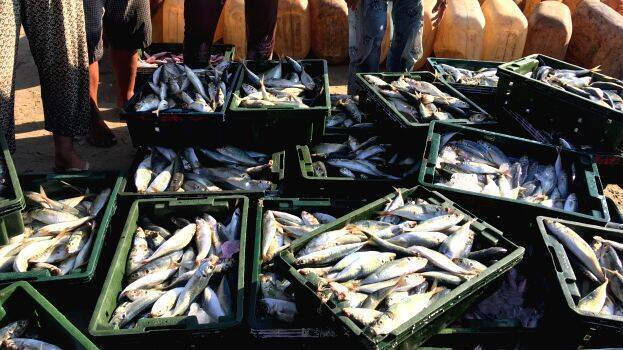 KOTTAYAM: After a while, the sale of stale fish is becoming widespread in the district. These fish are brought from Andhra Pradesh, Tamil Nadu, Karnataka and Pondicherry. Large species of fish such as tuna, filleted mackerel, shark and stingray are mixed with chemicals like formalin to make days-old fish look fresh. Homemakers say that the meat of such fish turns black when cooked and sometimes boils with foam.
The other day, a fish bought by a Sankranti native from the Ettumanoor fish market was full of maggots, eggs and a strong odour. Two months ago, tons of stale fish were caught from a container in Kochi. During a subsequent inspection, stale fish was seized from a fish market in Ettumanoor. Major fish markets in the district are in Kottayam, Vaikom, Ettumanoor, Changanassery, Payipad, Kanjirapalli etc.
How to identify old fish

The flesh of fresh fish is firm and shiny. If it is fresh, it will not smell much. Also, there will be no ammonia smell. Fresh fish have a shiny eye. The usage of chemicals can cause blue eyes. In fresh fishes, gill will be moist and red in colour. The butchered fish should be checked for moisture. If the fish is brown and yellow on the tip, it is old. If a large fish has a blue glow inside when cut, it contains chemicals.
Tests in major markets only
The sale of poor quality fish is also active in the fish stalls of the government's Matsyafed. Markets of Matsyafed also rely on fish from other states. The 'vanchiyil ninnu adukkalayilekku' (boat-to-kitchen) project involved bringing the day's fish directly from the harbours and inland fish farmers to the market centres for sale. Roadside selling of poor quality fish is also widespread. Tests are conducted only on major markets, which is limited as well.