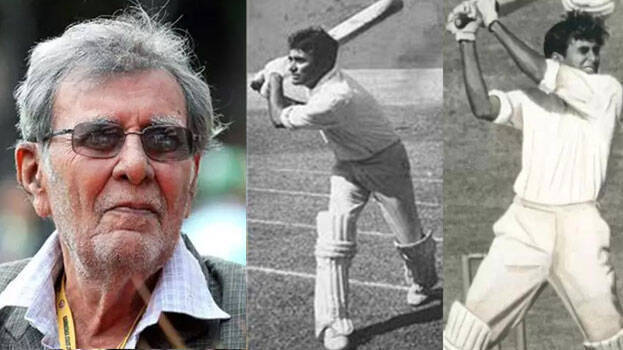 NEW DELHI: Salim Durani, a legend of Indian cricket, passed away at his home in Jamnagar after a prolonged battle with cancer. He was 88 years old. Durani had injured his femur in a fall last January. He died while resting after surgery. Salim Durrani is the first Arjuna Award winner from the field of cricket.
Born on December 11, 1934 in Kabul, Afghanistan, he has represented Gujarat and Maharashtra in domestic cricket. He was a left-handed bowler and played 29 Tests. It was Durrani who helped India beat England 2-0 in the historic five-match Test series in 1961-62. He scored one century and seven fifties in 50 innings played for India.
He was also instrumental in dismissing Sir Garfield Sobers and Clive Lloyd in India's victory against the West Indies at Port of Spain. In 1973, the cricketer made his debut in Bollywood by acting in the film 'Charitra' with Praveen Babi.