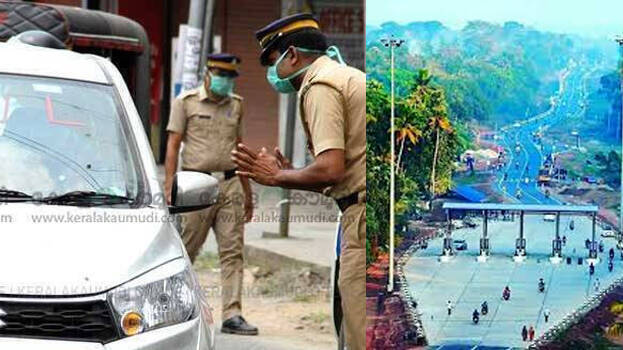 KOLLAM: It is alleged that the Cheetah patrolling squad of the Kerala police is extorting money from passengers on the Kollam bypass in the name of traffic violations. The police are allegedly extorting money from passengers by slapping them with fines even for not driving in the proper lane. It must be noted that only the court has the authority to collect money in the name of fines for such traffic violations.
The police are slapping fines on those vehicles which have not violated rules such as over-speeding, overloading and not wearing seatbelts. It is said that the police are even slapping fines on those passengers, who tend to stop their cars on the roadside during police checks, for not driving in the proper lane.
However, the lanes are not clear on various parts of the Kollam bypass. The police officers do not seem to bother even when passengers point out this fact. When the passengers question this, the officials will shout back at them and threaten that they will take the vehicle to the station.

Extortion apart from toll
The e-pos machines, which are used by the police to slap fines on passengers, do not have the facility to slap fines for traffic lane violations. It can only hand over the challan to the court. As a result, the police are charging money in the name of other traffic violations. This extortion is taking place in addition to the central government's toll.