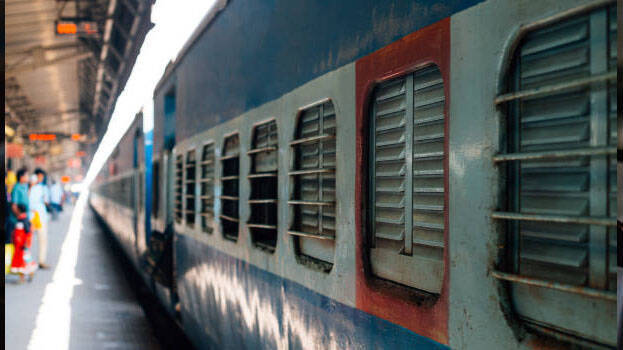 THIRUVANANTHAPURAM: Hours after the shocking fire incident inside a train in Elathur, a two-member gang attacked passengers, including elderly women, on the Punalur-Madurai passenger train. Allegedly, the passengers contacted RailAlert and RPF Control for help but they did not reach in time.
Mohanan Pillai, a resident of Punalur's Avaneeswaram, his wife and the mother-in-law of their son Rinu, who were passengers in the S-6 reservation coach, were attacked. They were coming from Punalur to the house of Rinu, who lives in Palkulangara, Pettah.
The incident took place after the train left Chirayinkeezhu railway station at 7.40 pm on Thursday. The passengers had to face violence until the train reached Petta station at 8.18.
When the train left the train, two inebriated people approached them. At first, the assailants pretended to be fighting with each other and suddenly tried to snatch the bag from the women which was stopped by Mohanan Pillai. The assailants then verbally abused Mohanan Pillai and the women and tried to assault them.
Rinu told Kerala Kaumudi that a native of Tamil Nadu and his family who were traveling in the same coach intervened and tried to fend off the assailants, but they were also threatened. When the train reached Pettah station, Mohanan Pillai brought the RPF men from the last coach, but by then the assailants had escaped. No one was seriously injured in the incident. Rinu said that he will file a complaint with the police today.