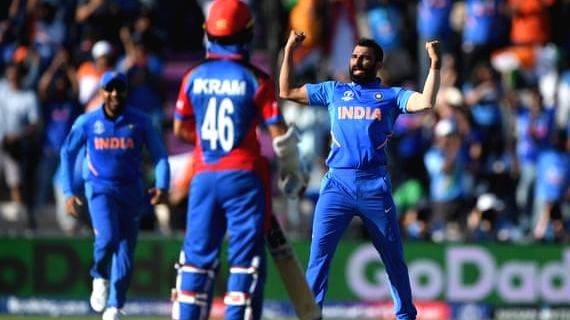 Two points for India as expected, but nothing else about this match went as expected. Afghanistan fall short, but in reality they made life hard for themselves by not taking a more focused approach earlier in their batting innings. It should never have come down to the last over.

But Afghanistan were sensational with the ball. They squeezed India all day with spin, gave very little away, and made sure none of the damaging Indian batsmen bar Kohli could go large or go quickly. They restricted India to 224 and gave themselves a chance. Six bowlers used, one to two wickets apiece, Mujeeb giving away 26 in ten overs, Nabi 33 in nine.

Even 224 was likely to be tough with such a mismatch between quality of bowling attack and quality of batting lineup. But the partnerships kept coming: Gulbadin with Rahmat, to Hashmatullah, to Nabi with Najibullah, to Rashid. They got close, but they still haven't worked out how to pace a chase, and that starts with more confidence from the top.

Shami took 4-40 with his hat-trick at the end, Bumrah 2-39 from 10, Chahal 2-36 and Kuldeep 0-39, with Pandya relatively expensive for 51 but took two key wickets.