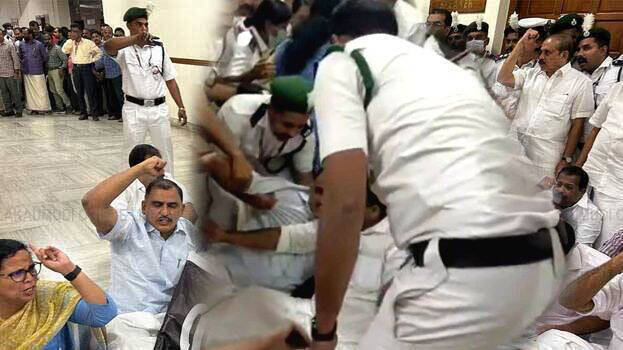 THIRUVANANTHAPURAM: Show cause notice has been served to opposition MLAs for shooting video of the assembly ruckus without permission. The speaker said picturing the visuals from a security-prone area is a violation of the norms inscribed in the assembly. If not served with proper explanations regarding the act, punitive actions against the MLAs will be on the move.
K K Rema, M K Muneer, and T Sidhique are quite a few common names from Congress who were charged by the speaker for the act. On March 15, the UDF MLAs blocked the speaker's room in protest which ended up in a skirmish between the security officials and the opposition leaders.
The ruling party MLAs and the personal staff of CPM leaders questioned the protest which later morphed into a melee. The watch-and-ward dragged down the MLAs resulting in a broken ligament for MLA K K Rema.