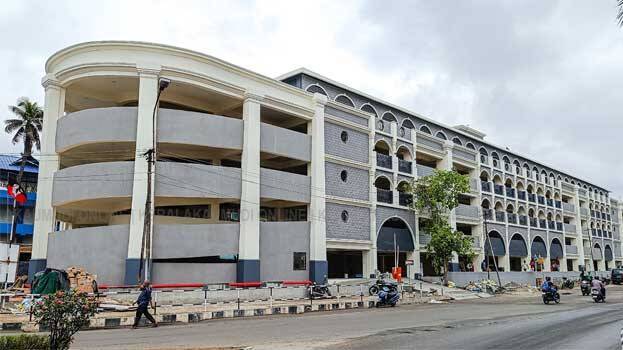 THIRUVANANTHAPURAM: Chief Minister Pinarayi Vijayan said that the government will spend Rs 300 crore for sustainable development in cities and have already granted Rs 100 crore for this. He was inaugurating the multi-level parking centre in Thampanoor. CM added that urban development is essential for development of state.
The function was presided over by minister MB Rajesh. Ministers Antony Raju, V Sivankutty, GR Anil, Mayor Arya Rajendran, Deputy Mayor PK Raju, Corporation party leaders MR Gopan, P Padmakumar and others attended the event.
A five-storey parking centre was built in a 50-cent space opposite the railway station as part of the Smart City project. The cost is Rs 18.89 crore. 22 cars and 400 two-wheelers can be parked simultaneously. Parking space can be booked in advance through the mobile application. Electric vehicles can also be charged.
Multilevel parking charges
Up to two hours - Car Rs 25, Bike Rs 10
Up to four hours - Car Rs 40, Bike Rs 15
Up to eight hours - Car Rs 50, Bike Rs 20
Up to 16 hours - Car Rs 60, Bike Rs 25
For 1 day - Car Rs 80, Bike Rs 30