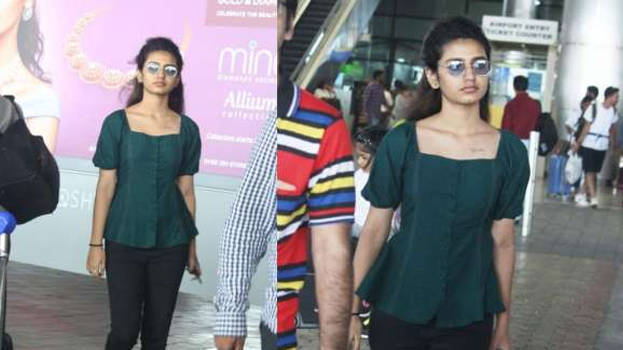 Priya Varrier is an actress who virtually became a star with just a wink in a song sequence in the film Oru Adaar Love. But now, her appearance in a photo with zero make-up has dazed her fans. The photo is going viral on social media.

She has also debuted in Bollywood through the film Sreedevi Banglow. She was in Hyderabad airport recently in connection with the shooting of the film. She was seen in dark green top and black pants.

Priya is also acting in Love Hacker being directed by Mayank Sreevatsav. The theme of the film is cybercrime. Priya is also an actress who has had face heavy troll attacks.