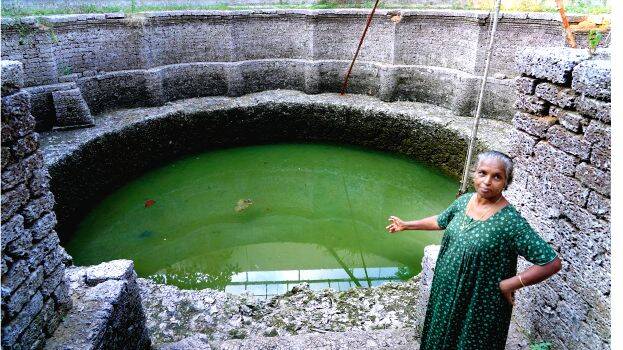 KOTTAYAM: 500 years back, the kingdom of Thekkumkur constructed "Kamalaneerazhi", the magical pond. In these times of 2023, the same pond helps 300 families survive with an adequate supply of water. There is no meter gauge and no water tax for the people of the ward. The ward committee has assigned Thankamma to take care of things. Every beneficial house will give a round sum to Thankamma monthly. Curiously enough, many houses in this region do not have a proper water connection, they blindly depend on kamalaneerazhi.
The pond comes under the power control of the Kottayam Corporation. However, the magical find is held close by the people of Ward 40. At 6:30 every morning, Thankamma will open the motor valve. The water will run through regions including Kunnumpuram. During the afternoon, the water will be made to run in other regions. Almost all houses here have taken pipe connections with the pond.
The pond was part of the erstwhile Parapannat palace. The inside of the pond is carved akin to the 13 petals of a lotus. Red stones are worked on the construction which gives a durability unrivaled. It was during the nineties that the palace decided to allow water from the pond to the Nattakom panchayat. When the panchayat merged with the corporation, the controls came to the latter. In whatever sweltering climate of summer, the pond never dries up, which still remains a mystery for all. The water service from the pond extends to three kilometers within the ward.