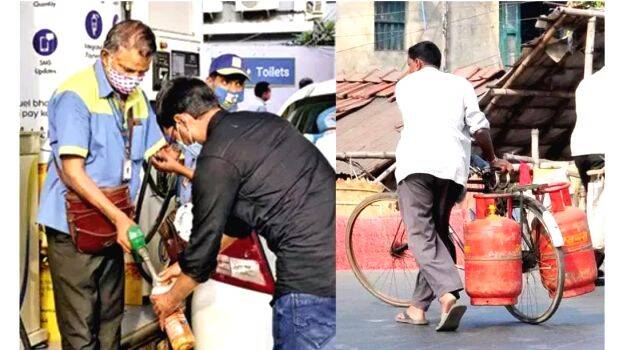 THIRUVANANTHAPURAM: If a person comes to the pump for petrol because his vehicle ran out of fuel on the road, he will not be able to buy any. The only way he can fill his tank is if he comes with his vehicle directly. In the wake of the Elathur train fire incident, the petrol and diesel pump owners have stopped giving petrol in bottles because of the ban by PESO (Petroleum and Explosives Safety Organisation).
With this ban, the situation is such that petrol and diesel are not available for agriculture and construction works. Motors that pump water, mobile units that mix concrete, and generators require petrol or diesel. Stoves are lit by migrant workers using diesel. As ration kerosene is not available, some people buy diesel to burn garbage at home as well.
The fact is that the prohibition, though well-intentioned, is not practical. It is also argued that the problem can be solved if the fuel is provided in bottles after the reason for the demand for fuel is written down along with the Aadhaar number.
Is it okay to drain it from the fuel tank?
When the concrete mixing units started running out of fuel, the workers found a shortcut. They reached the pump with a mini lorry and filled the tank with diesel. After returning to the work site, they drained diesel from the tank in the lorry and transferred it to the mixing unit.
LPG is also banned
LPG cylinders are not allowed in taxi vehicles or private vehicles including auto-rickshaws. Even carrying LPG cylinders in your own vehicle can lead to legal action.
"Many people are begging for petrol with bottles, but there is no way to give it. The government should intervene and find a solution.
-Dr. Arun Kumar,
Petrol Pump Owner, Thiruvananthapuram