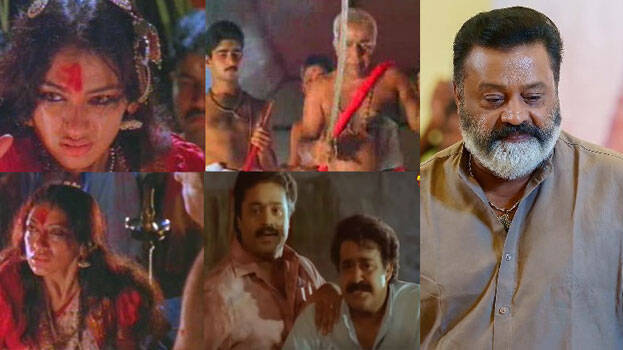 Director and FEFKA general secretary B Unnikrishnan said that when there was a lot of confusion in the climax scene of Manichithrathazhu, actor Suresh Gopi gave one of the most brilliant suggestions. Fazil had told them about this, said Unnikrishnan when addressing the media in Kochi yesterday.

Unnikrishnan talked about the climax of Manichithrathazhu while saying that some actors in Malayalam create trouble and interfere unnecessarily even during the editing. When there was a big confusion on how to shoot the climax scene, it was Suresh Gopi who suggested about the dummy and reversing it. Fazil sir accepted what Suresh Gopi said very enthusiastically and happily.

Unnikrishnan said that they will accept giving instructions to the film in an effective manner with an open mind and non-cooperation in the shooting of the film and unnecessary interference in the editing will no longer be accepted.

We still accept instructions, but who should lock an edit is seen as a big issue. Unnikrishnan on behalf of the directors' union said the editing is shown only to the producer.