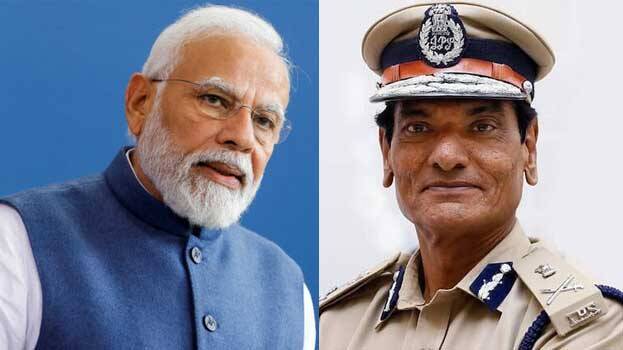 THIRUVANANTHAPURAM: DGP Anil Kant has sought a report on the leaked security plan prepared by State Intelligence Chief for Prime Minister Modi's two-days visit to Kerala. He has directed the Intelligence chief to submit a preliminary report after investigation.
The DGP sought the report anticipating that the Prime Minister's Office or the Union Home Ministry might seek a report on the leak of security plan. It is assessed that the confidential message sent to the lower-level officers via WhatsApp got leaked. When the Puttingal temple fire happened, the Prime Minister rushed to Kerala and the security plan was sent through WhatsApp at that time. But as the Union Home Ministry received a report saying that it should not be repeated, they remained vigilant. Meanwhile, the security plan prepared by the state intelligence chief got leaked.
As part of the VVIP visit, the security plan is prepared by the district police chiefs of the event locations. The district police chief prepares the plan which includes the route of the convoy, security at the event venue, inspection of the buildings where the VIPs will pass.
The intelligence chief prepares another plan for leading security during VIP visits, including special branch officials and bomb squads. The details of the SPs, DYSPs and policemen assigned at each place got leaked completely.