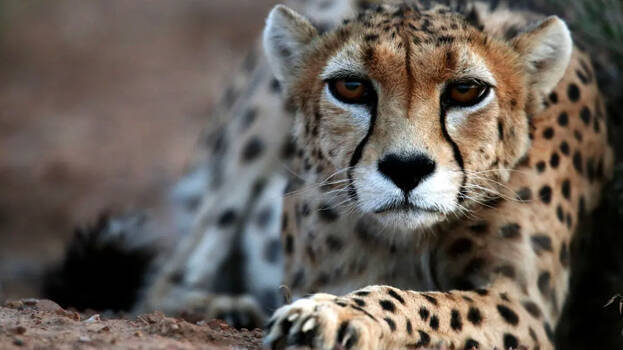 BHOPAL: The authorities have clarified the cause of death of Uday, a cheetah brought from Namibia in South Africa to Kuno National Park. It was mentioned in the autopsy report that the male cheetah died of cardiopulmonary failure.
Uday was one of the second batch of 12 male cheetahs brought to Kuno. Uday died on 23rd while undergoing treatment. Among the eight cheetahs brought to Kuno, a female cheetah named Sasha died earlier due to kidney disease.
Meanwhile, after the death of Sasha, the authorities released the happy news that the female cheetah 'Siyaya' gave birth to four cubs. It was reported that the mother and cubs are healthy. Cheetah Conservation Project officials said the birth of the female cheetah is proof that cheetahs have adapted to India's climate. Union Minister Bhupender Yadav has shared pictures of the cubs on Twitter. Earlier, a female cheetah named Asha was pregnant but miscarried.
In September last year, India brought eight cheetahs, including five females and three males, from Namibia as part of 'Project Cheetah'. Soon after, the next batch of cheetahs also reached Kuno. Prime Minister Narendra Modi released the first batch of cheetahs in Kuno.