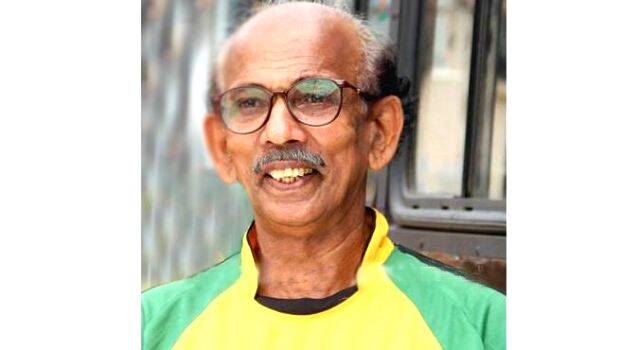 Along with cinema, Mamukkoya kept football close to his heart. At last, he collapsed during an opening ceremony of a sevens football tournament in Malappuram.

Mamukkoya has a childhood of running around with a cloth ball in the deserted fields of Pallikandi Nainan Valappu and along Kallayipuzhha. Mamukkoya was a Kozhikode man who watched the game with tension during every World Cup football season.

If you want to see a nation embrace football, you should come to Pallikandi Nainan Valappu during the World Cup. Mamukkoya was born and raised here. Flags of Brazil, Argentina, Germany and Spain can be seen everywhere. At night an entire village would gather in front of a big screen to watch the game with enthusiasm.

"The people of Nainan Valappu in Kozhikode district have traditionally loved football. Our generation are the ones who scored goals with cloth balls. If you want to buy a leather ball, you need money. Since there is no such thing, I will tell my mother to give me old clothes. After coming from school, I would run to play. We don't mind rain or sun. Two or three of those who played with me are alive today.", Mamukkoya's words.

Mamukkoya last played on the field twelve years ago. For the movie Sevens directed by Joshi. He played the role of a coach in 'Sevens'.

Not only Mamukkoya but his family also love football. His daughter's husband Zakir Hussain is a goalkeeper. His son Abdul Rasheed is also a footballer. His grandson is named after a famous footballer- Zidane.

"I like all the players. My favorite team is Brazil. Our generation cannot forget the great player Pele. New youngsters may know Pele. But his game is missing. I would occasionally watch the movie 'Giant of Brazil' just to watch Pele play. Another legend is Maradona. Even though I like players like Messi, Zidane, Neymar, etc., no one is as good as Pele.'', Mammukkoya said.