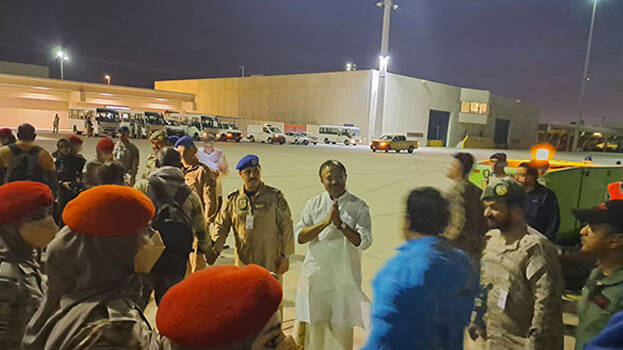 NEW DELHI: The 10th batch of Operation Kaveri, India's Sudan rescue mission, has departed from Port Sudan for Jeddah. There are 135 passengers onboard the Air Force flight. This was informed by Foreign Affairs Spokesperson Arindam Bagchi via Twitter. 1839 people have been evacuated so far.
As part of Operation Kaveri, two flights reached Jeddah from Port Sudan yesterday. Union Minister of State for External Affairs V Muraleedharan received the team that arrived in Jeddah from the war-torn Sudan. The center and the Indian Embassy have made all arrangements for the Indians reaching Jeddah.
Three ships of the Indian Navy and three planes of the Air Force arrived in Sudan for the rescue mission. Meantime, the Indian Foreign Secretary Vinay Mohan Kwatra said the Sudanese conflict is extreme and the Indians will be brought back to the country. It is estimated that there are about 3500 Indians. There are about thousands of people of Indian origin.