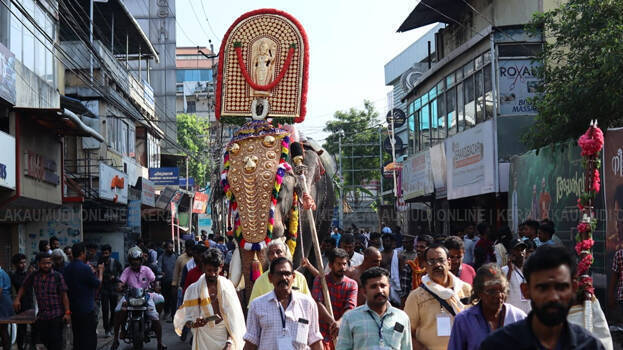 THRISSUR: Thrissur Pooram, the pooram of poorams, has started. The pooram started when the Kanimangalam Shastha arrived in the morning at Vadakkunathan accompanied by panchavadya and pandimelas. The arrival of cheru poorams is continuing.
Madathil varavu of Thiruvambady Bhagavathi will begin at 11 am. After pandimelam, the Thiruvambady Bhagavathy will reach Vadakkumnathan. Ezhunnallippu in Paramekavu will begin at 12.15 pm. The Elanjithara melam of about 250 artists led by the Kizhakkoott Aniyanmars will be held at 2.30 pm. Thekkottu Irakkam will be at 5 pm. Paramekavu Bhagavathy will stand facing the south tower, flanking the king's statue in front of the corporation. By then Thiruvambadi will reach in front of the Bhagavathy Gopuram.
Kudamattom will be witnessed by lakhs of people at 6 pm. Bhagwathis will return after Kudamattom at 7 pm. Fireworks will be held from 3 to 5 Monday morning. By 1 pm, 'pakalpuram' will bid adieu at Sreemulasthanam.
The Naithalakkavu Bhagavathy, atop the famous Ernakulam Sivakumar, declared open the Thrissur Pooram Saturday morning.